New Executive Leadership
---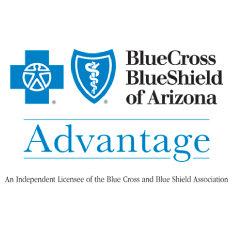 PHOENIX (August 11, 2014)
Blue Cross® Blue Shield® of Arizona Advantage, an affiliate of Blue Cross Blue Shield of Arizona (BCBSAZ), has named David Firdaus as Chief Executive Officer. BCBSAZ Advantage is a joint venture between Banner Health and BCBSAZ to sell Medicare products. Firdaus previously served as Senior Vice President of Population Health for Accretive Health, Inc.
"BCBSAZ Advantage's mission to serve the Arizona senior community while delivering the best value in Medicare health coverage is a charge I'm thrilled to lead," said David Firdaus. "Using my hospital and population health experience, I am ready to help lead the team in advancing the quality of care for Arizonans."
Firdaus earned his Master of Business Administration from Duke University's Fuqua School of Business and a Bachelor of Chemical Engineering from Bandung Institute of Technology in Indonesia. He is also the recipient of a Booz Allen Hamilton Professional Excellence Award.
"In his new role, Firdaus will work alongside the BCBSAZ Advantage team to develop new Medicare programs and products to meet Arizona's senior healthcare needs," said Sandy Gibson, chairwoman of the joint venture between Banner Health and BCBSAZ.
"David brings with him a rich experience in Medicare Advantage plans, as well as an understanding of the local managed care market," said Chuck Lehn, CEO for Banner Health Network and president of the board of directors for the joint venture. "We look forward to his leadership."
BCBSAZ Advantage launched in 2012 when BCBSAZ and Banner Health entered into a joint venture to bring enhanced Medicare services to Arizonans. Today, BCBSAZ Advantage serves more than 23,000 members.
About Blue Cross Blue Shield of Arizona Advantage
Blue Cross Blue Shield of Arizona Advantage is an HMO plan with a Medicare contract. Enrollment in Blue Cross Blue Shield of Arizona Advantage depends on contract renewal. MediSun, Inc. d/b/a Blue Cross Blue Shield of Arizona Advantage is a wholly-owned subsidiary of Veritage, LLC. Veritage and BCBSAZ Advantage are each independent licensees of the Blue Cross and Blue Shield Association.
About Banner Health
Headquartered in Phoenix, Banner Health is one of the largest, nonprofit health care systems in the country. The system manages 25 acute-care hospitals, Banner Health Network and Banner Medical Group, long-term care centers, outpatient surgery centers and an array of other services including family clinics, home care and hospice services, and a nursing registry. Banner Health is in seven states: Alaska, Arizona, California, Colorado, Nebraska, Nevada and Wyoming. For more information, visit www.BannerHealth.com.
Related
---