Care Delivered Close to Home
---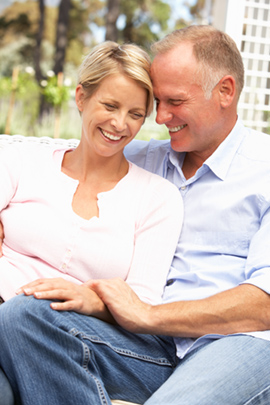 Comprehensive care and provider options
With more than 5,000 providers located in virtually every metro-Phoenix community and beyond, Banner Health Network includes primary care and a full complement of physician specialists for adults and children. We also offer the hospitals and medical facilities operated by Arizona's largest health care system. This includes the highly specialized care available at Banner Alzheimer's Institute, Cardon Children's Medical Center and Banner MD Anderson Cancer Center, plus 15 other Banner Health hospitals across Maricopa, Pinal and Gila counties. There is one near you!
Primary care at the Banner Health Centers
Banner Health Centers offer the convenience of primary care for the whole family in one place. We have locations throughout the Phoenix area. Find family medicine and/or internal medicine, plus women's care (OB/GYN at many sites) and pediatrics at our Health Centers. To streamline care, we provide lab and x-ray services onsite, and also perform minor in-office procedures. Saturday and extended weekday hours are a standard at all of the Banner Health Centers to be sure you can get the care you need, when you need it.
Member Experience Center nurses are on-call for you
The experienced nursing staff at the Banner Health Network Member Experience Center can help with your immediate health care questions 24 hours a day, 7 days a week. These on-call nurses can give you advice for care you can try at home, or help you determine if you should seek urgent or emergency care. Your Member Experience Center nurse can also assist you in finding nearby facilities offering the right level of care.
Your Member Experience Center nurse will check-in on you to be sure you are recovering as expected and your primary care doctor will be kept up-to-date on your condition and care recommendations. This free service is available to those who participate in Medicare Advantage products served by Banner Health Network, as well as those who receive benefits through our contracted employers. Call 602.747.7990 or (outside of Maricopa County call 888-747-7990).
Coming Soon: Banner Doctor on Demand
Not feeling well today? If you are unable to reach your personal physician because the office is busy, closed, or you are unable to get to the office, contact Banner Doctor On Demand. The board-certified doctors at Banner Doctor On Demand can treat a host of common illnesses quickly and effectively through a convenient two-way video visit. The cost of the visit depends on your medical plan's contracting for this program, but is $40 or less per visit. The most commonly treated conditions include cold, flu, vomiting/diarrhea, fever, skin rashes, urinary tract infections, eye concerns, sports injuries, and illnesses while you are traveling.
Virtual visits are available to patients who are 2-years-of-age and older. If needed, you will be prescribed medications like antibiotics, however controlled substances are not available through this service. With your permission, representatives will send a visit summary report to your primary care provider.
Banner iCare provides easy access to medical care in the convenience of your home
Members of plans served by Banner Health Network who are managing complex, chronic medical conditions, and those who may have difficulty traveling to physician appointments should talk to their primary care provider about Banner iCare services. Or call the Member Experience Center at 602-747-7990 or (outside of Maricopa County call 888-747-7990) for more information about whether you might qualify for Banner iCare services.
Through this program, members have virtual access to Banner physicians and nurses via an easy-to-use tablet system provided by Banner. You can see the iCare provider, and they can see you or review your physical symptoms. By tracking your health at home, your Banner iCare team can identify the early signs of problems and help you treat those problems at home, preventing unnecessary visits to the hospital. If a hospital visit is recommended, the team will support and assist you in transitions into and out of the hospital.
Other benefits to you:
Experts who know you and your needs
An experienced health care team that works with you to live a healthier life
Fewer hospital visits, thanks to at-home tracking of your health, early identification and quick response from your health team
Convenient house calls from a nurse, when needed
An electronic tablet device that allows you to communicate with your health team, assist with health checkups and track your health and wellness goals
Easy access to your health team via phone or video call
Advice from a trained health coach to help you meet your health and wellness goals
For qualified members in participating medical plans, with a physician referral, there is no charge for this service
Related
---