Chronic Care Specialized Services
---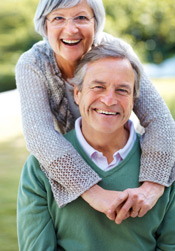 To learn more about these programs, contact
Banner Health Network Service Center
(602) 747-7990 in Maricopa County
(888) 747-7990 outside Maricopa County
Banner Health Network Case Management
Banner Health Network (BHN) offers a Case Management program to assist members with acute and chronic medical problems. It is the role of this health professional to help you achieve your greatest state of personal wellness by being your medical advocate.
Case Managers are specially trained nurses who work closely with your physician as part of his or her medical team. They will help you communicate with your primary care physician and specialists, pharmacists, therapists and other health professionals. They will make sure you are getting the care you need, and identify any barriers to care like transportation issues, financial concerns, family difficulties, depression or other problems that may slow your ability to heal. You may be introduced to a case manager while you're in the hospital or in the community.
They also will make sure that you understand your diagnosis, treatment and how to provide the best self-care for you. They will work with your partner or family members who are supporting you during your illness to be sure they have the knowledge and resources they need, too.
Banner iCare
Banner iCare is an in-home program for chronically ill BHN members and beneficiaries. The program is based on an easy-to-use electronic tablet that connects patients with physicians and other clinical team members around the clock through a two-way visual and auditory communication system. It can be used for regular clinical check-ins, as well as patient questions, concerns and changes in health status. Electronic diagnostic tools are also used in the home to provide feedback about the member's vital signs. Other Banner iCare staff is available for home visits, too.
Related
---