3-Day Waiver
---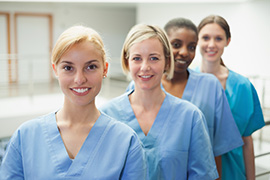 Under current Medicare law, Medicare only covers the cost of your care in a skilled nursing facility (SNF) if you have had a prior three-day inpatient hospital stay.
If your physician participates in the Medicare Shared Savings Program ACO, you may qualify for Medicare-covered SNF services at a participating SNF without a mandatory three-day inpatient hospital stay.
These Skilled Nursing Facilities have been contracted by Banner Health Network as part of Medicare's 3-Day Waiver program. These participating SNFs have been qualified by Banner Health Network, and they continue to work with us to improve the care of our members.
Facilities owned by Banner Health are noted with an asterisk. We have no financial interest in the other facilities on this list. They were accepted as part of an application and review process.
All participating SNFs will have 3 or higher star rating in the CMS Nursing Home Compare
Related
---