Medicare Shared Savings Program ACO- Frequently Asked Questions
---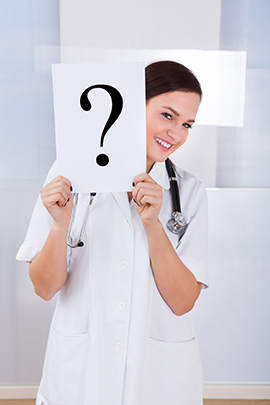 What is an Accountable Care Organization?
Accountable Care Organization (ACO) is a group of doctors, hospitals, and other health care providers who work together to provide you with better, more coordinated care. Doctors and hospitals in an ACO communicate with you and with each other to make sure that you get the care you need when you're sick and the support you need to stay healthy and well.

An ACO isn't an HMO, managed care, or insurance company. Unlike HMOs, managed care, or some insurance plans, you always have the right to choose any doctor or hospital who accepts Medicare at any time.
How many providers are there in Banner Health Network?
More than 5,000 providers are currently participating in Banner Health Network. To find out if your primary care physician is part of the Medicare Shared Savings Program ACO with Banner Health, click on the list of participating providers here.
My doctor was part of the Pioneer ACO. How is the Medicare Shared Savings Program different?
The Pioneer ACO came to a scheduled conclusion in December 2016. Banner Health Network elected to apply for and participate in the Medicare Shared Savings ACO program as a result of our ongoing commitment to delivering value-based care to beneficiaries like you. We have a track record of success in a similar program and our comprehensive medical services will allow us to continue coordinating your care while improving your health care experience.
How can I find a Banner Health Network provider?
To find a Banner Health Network primary or specialty care physician, please call the BHN Nurse On-Call at 602-747-7990 or 888-747-7990. We are available 24 hours a day, seven days a week to assist you.
What benefits do I receive by seeing a Banner Health Network provider?
Because Banner Health Network functions as an ACO, you receive the benefit of highly coordinated care by providers who are communicating with one another about your care. They are supported by other health professionals, like nurse care managers and pharmacists, who may be called in to support you if you have an unexpected hospitalization or new diagnosis. You also gain the support of the Banner Health Network Nurse On-Call. This 24-hour service is available to you at no charge whenever you have a health question or need to find care.
Does Banner Health Network only offer primary care, or does it also offer specialty care?
With more than 5,000 participating providers, Banner Health Network offers expertise across the entire health care spectrum to meet the needs of every patient at every age. In addition to a vast array of primary care providers and specialist physicians throughout Maricopa and Pinal Counties, Banner Health Network also has affiliated providers who practice at recognized specialty facilities like Banner MD Anderson Cancer Center, Banner Heart Hospital, Banner Behavioral Health Hospital, Banner Sun Health Research Institute and Banner Alzheimer's Institute. The Banner CORE Center for Orthopedics recently expanded its services to include additional locations to help patients with orthopedic concerns.
If my primary care doctor is in Banner Health Network, can I still seek care outside of Banner Health?
Absolutely! As a Medicare beneficiary, you can see any health care provider who accepts Medicare. Nobody — not your doctor, not your hospital — can tell you who you must see. If you choose to stay within Banner Health Network, though, we can better coordinate your care. Your doctor can help you understand which providers participate with Banner Health Network, or you can contact the BHN Nurse On-Call at 602-747-7990 or 888-747-7990 to learn more.
Who can read my medical information, and will it be protected?
The group of doctors, hospitals and other health care providers working together in the ACO will be able to read your medical records, along with other office staff authorized to help coordinate your care. Banner Health and many individual providers offer online patient portals to give you convenient access to your medical information, your medical claims and other records. This information is secure as well. The privacy and security of all your medical information is protected by federal law. Contact your doctor's office for more information about how they protect your medical information, or call 1-800-MEDICARE (1-800-633-4227) 24 hours a day, 7 days a week. TTY users should call 1-877-486-2048.
Where can I find more information about ACOs?
For more information about ACOs, you can do the following:

Visit www.Medicare.gov and search "ACO"
Call 1-800-MEDICARE (1-800-633-4227) 24 hours a day/7 days a week. TTY users should call 1-877-486-2048
Call the Banner Health Network Service Center at 602-747-7990 or 888-747-7990
Related
---